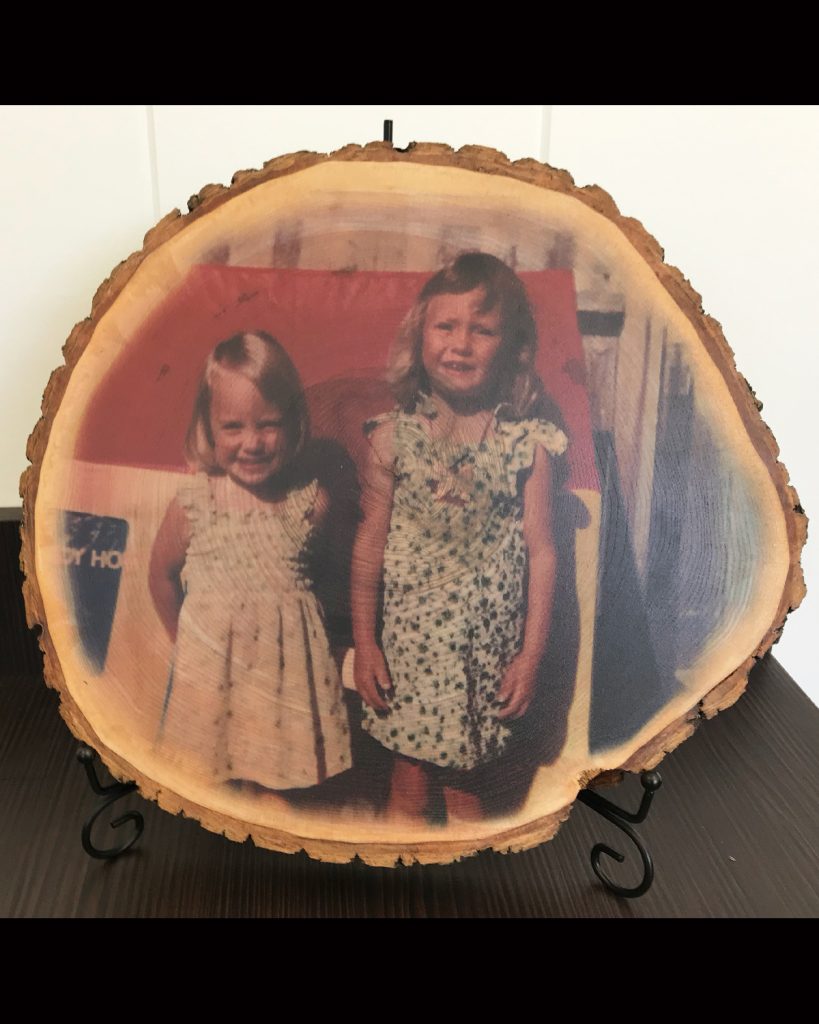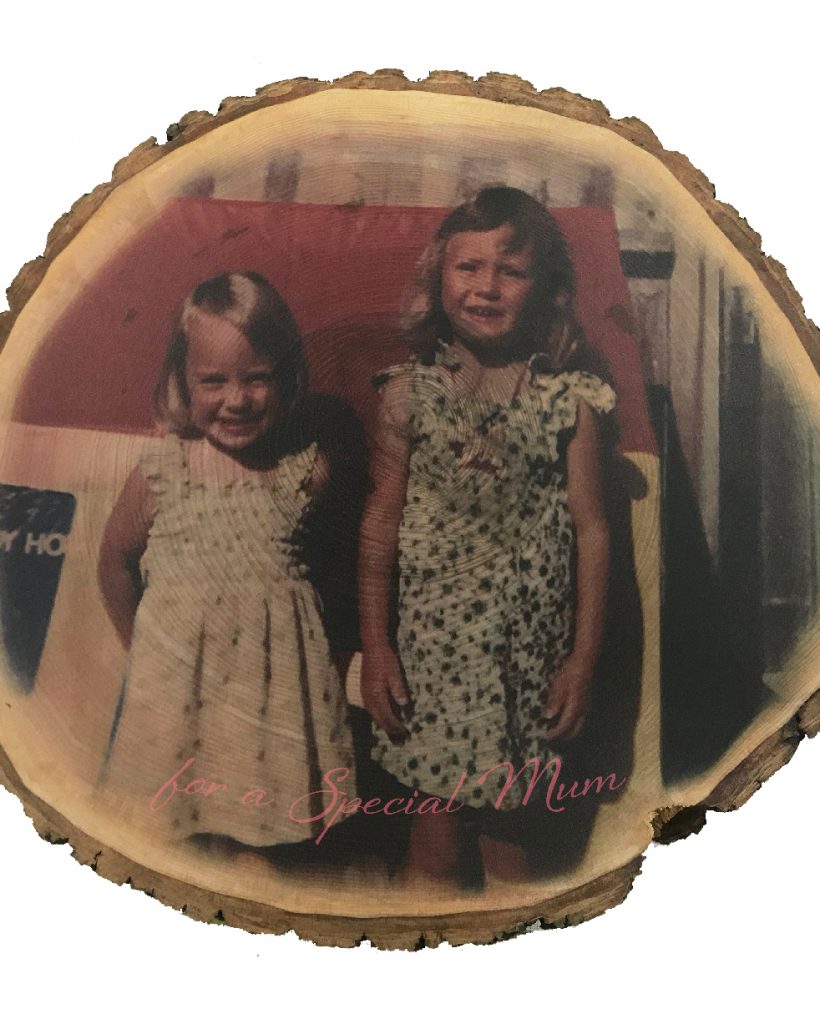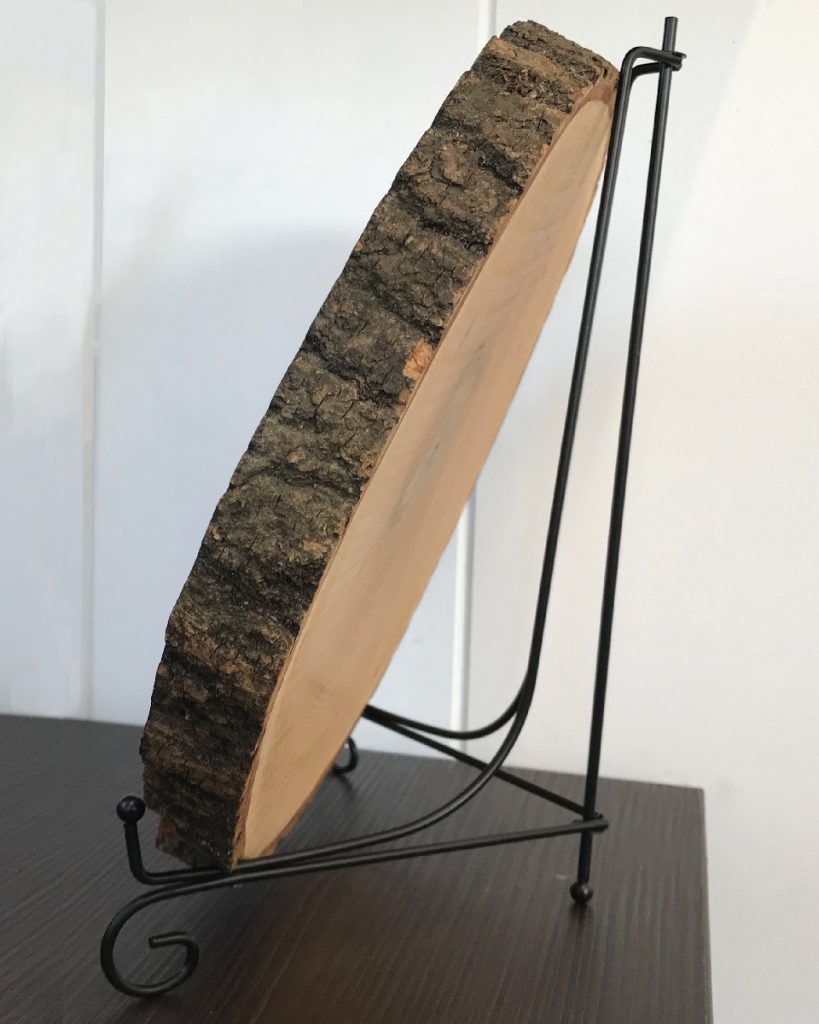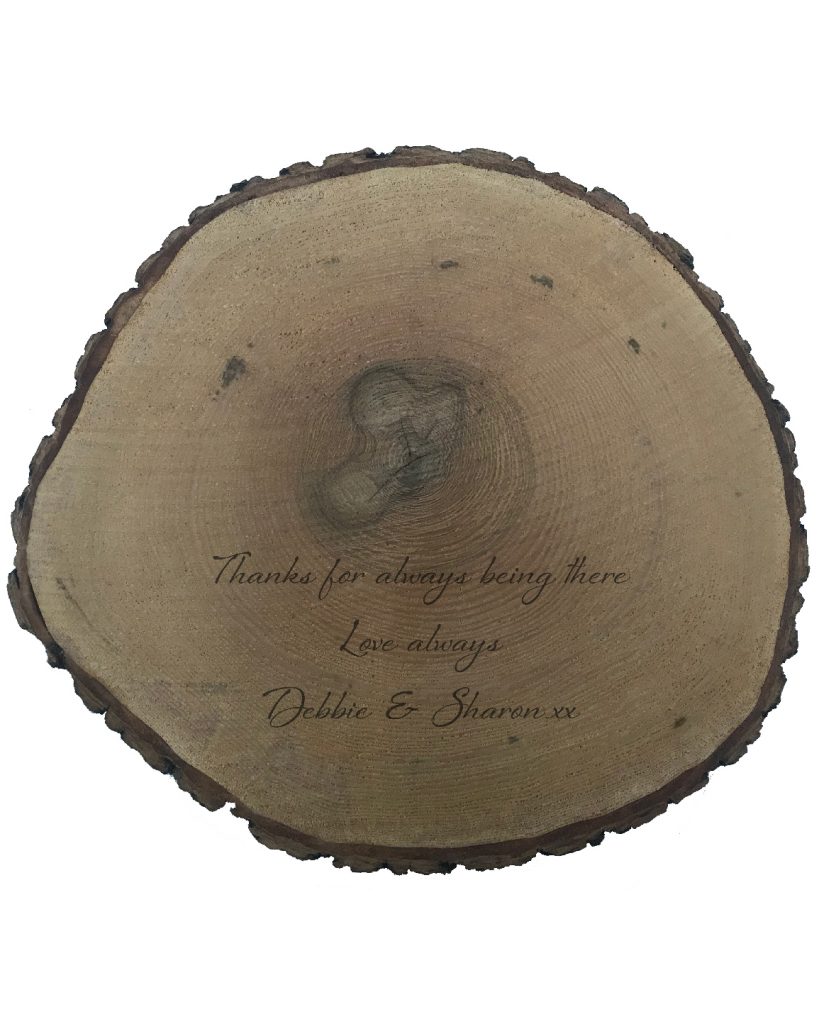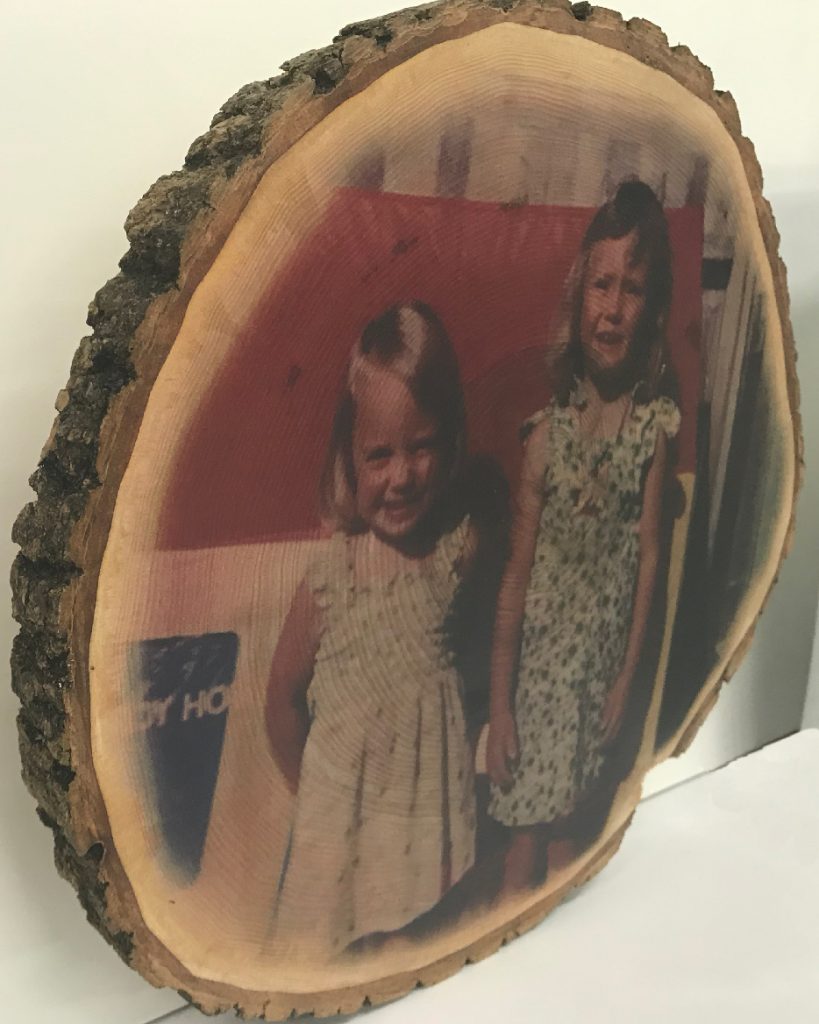 Your photos printed onto natural wood plaques…..
The perfect gift for someone special!
Digitally printed direct to plaque with UV cured inks + white available
Printed one or both sides
Add a personal message
Suitable for internal and external use
Display stand optional extra
An ideal, bespoke gift for any special occasion or event, weddings, births, anniversaries, birthdays, mother & fathers day, pets and memorials. Capture that moment with a direct print onto a beautiful, rustic 'ringle' with natural bark surround. 
Each seasoned and treated plaque is approx. 12 -14″ round and 1″ thick, printed with UV ink for longevity. Each ringle is different making your gift a unique, 'one of a kind' bespoke present.
Choose to add a small line of text to your image or simply leave plain with softened edges. You also have the option to add some special words on the reverse side of the plaque for a double sided print. An iron stand is also available to purchase.
The photograph becomes an integral part of the wood, ensuring that it will stand the test of time. The natural wood shows through the photo for a beautiful, natural look. 
See our guide for details on how to supply your photos and specifications.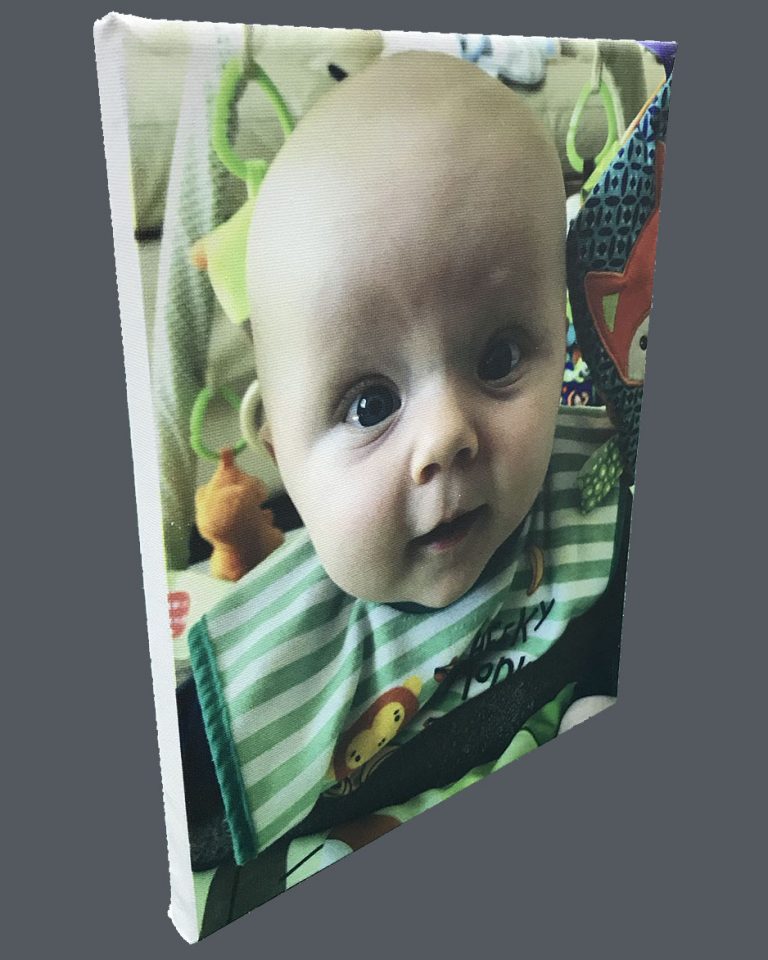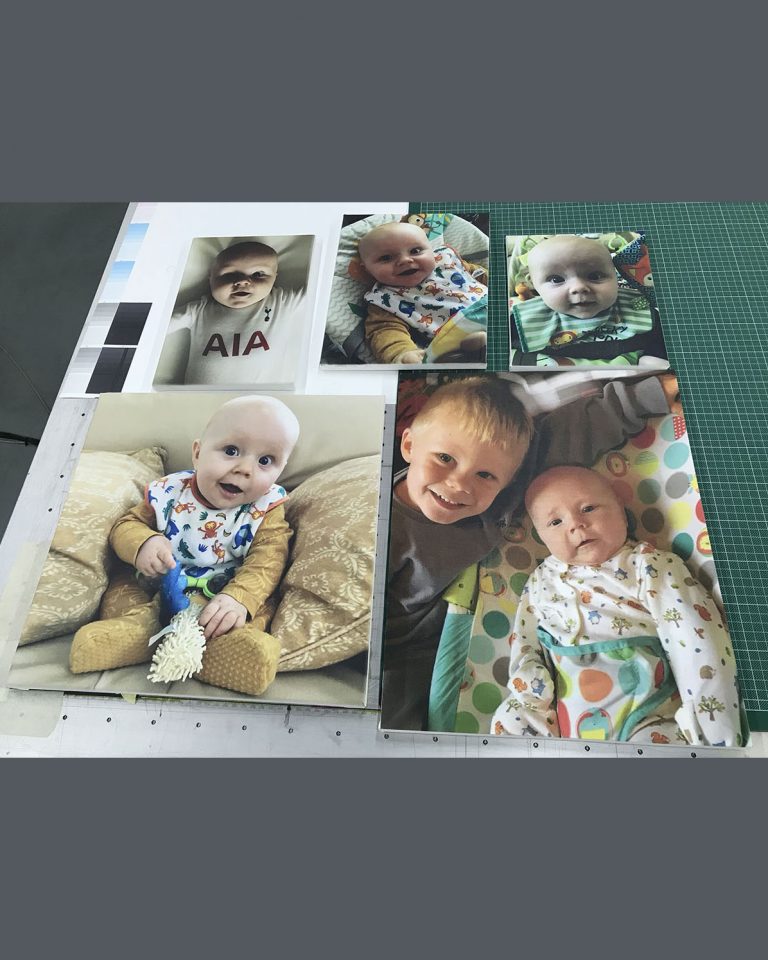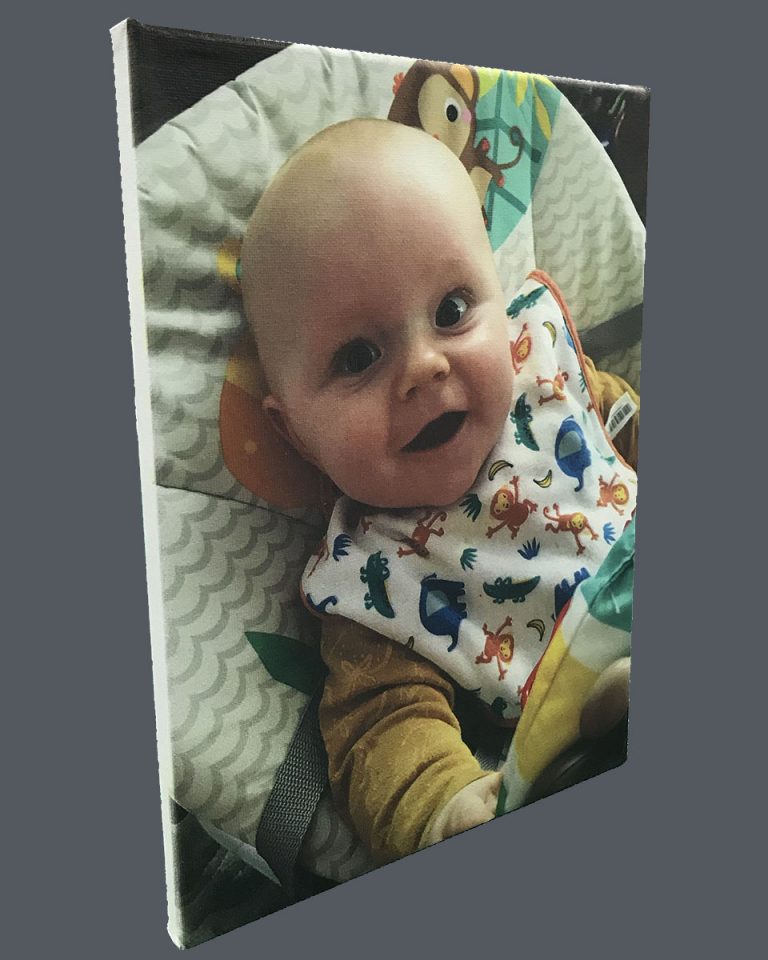 Don't keep all those memories on your computer or phone where they rarely get looked at.
Capture those special moments and have them printed on canvas to display on your wall!
A lovely present to give to family and friends or keep yourself!